Inpatient Facility - Frontal View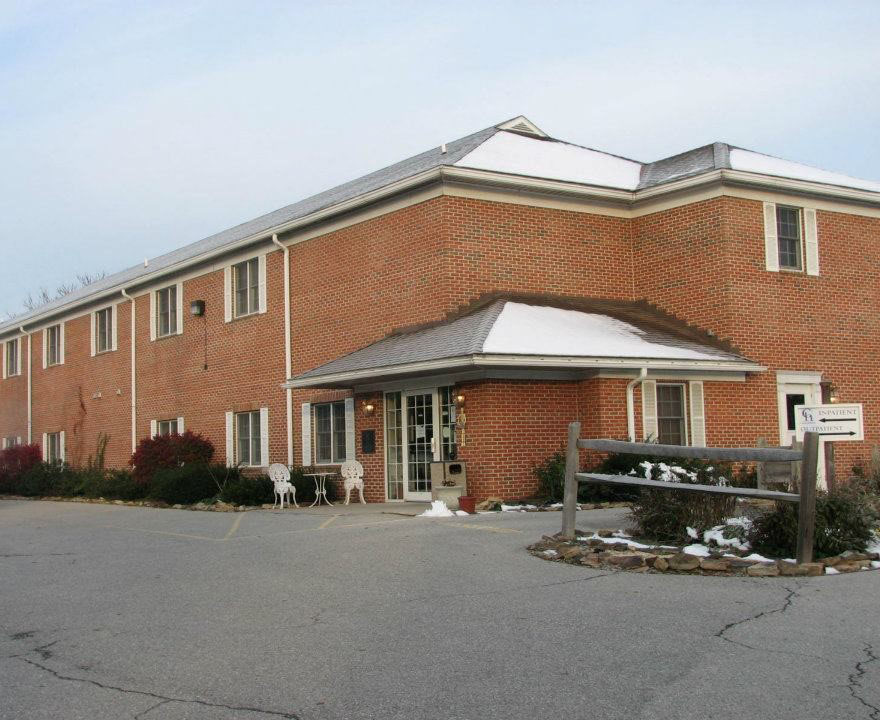 Frontal View of the Colonial House Inpatient Facility located at 1300 Woodberry Road in York, PA. Our new facility was built expressly for our purpose and occupies 2½ acres of York County, PA countryside. Spacious recreation and dining areas, functional therapy rooms, administrative offices, as well as second floor residential facilities are all located in one building for maximum convenience, safety and security. The pleasantly decorated residence floor includes comfortable bedrooms, separate reading areas, and ample shower facilities.
Inpatient Facility - Waiting room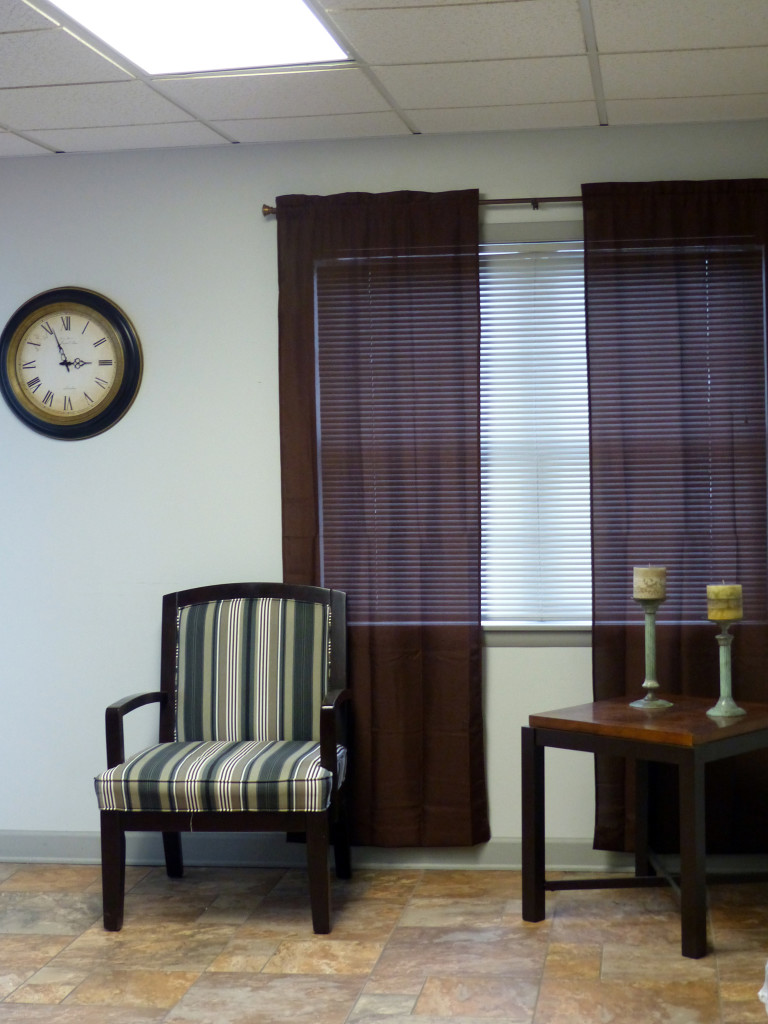 This is the first thing you see upon entering the Inpatient facility. You are welcomed warmly upon entering, regardless of who you are.
Inpatient Facility - Rear View